Author – Coach Donald
1) Make a set time spot each day to workout
Having a set time spot to workout can help you plan your schedule around it. Even better if you can do it online with a friend or community
2) Plan your food a day ahead and challenge yourself to stick to it, include snacks if you n eed
At all times we want to eat with intention. Have a plan for how you want to eat and enhance your life. Harder to do at home, I know. Plan for what you'll eat, including snacks, and challenge yourself to eat just that. It will also make you feel good about yourself.
3) Eat a lot of high fiber and protein rich food
High fiber foods help with keeping you full and keeping the food cravings down as your body processes many of these foods into your bloodstream slower. Protein alongside also helps you stay full longer, so you don't raid the snack drawer. And as I tell many people, make half of your meal veggies!
Working Out!
Tabata style & ladder style workouts are great ways to stay fit in the house. Of course, outdoor long runs and repeated hill sprints are also efficient. Kettlebells, resistance bands, and medicine balls are great pieces of equipment to have to add some variety b ut household items like stuffed bookbags also work great.
Here is a ladder style workout you can give a shot. Watch the video and the description is below it! Stay healthy, fit, and clear of mind during this abnormal time.
Give this a shot!
Plyometrics
5 rounds of 20second Bounce Squats
Rest 20seconds
3x 20second Lateral Bounds
Rest 20seconds
3x 20second Single Leg Hops in place each leg
Rest 20 seconds
About the Author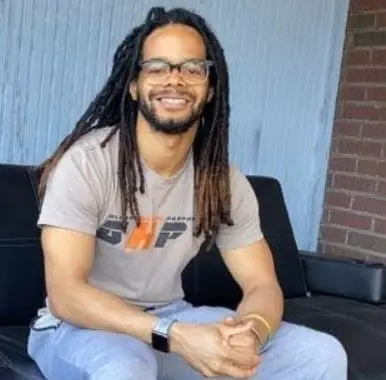 Coach Donald is owner of Global Human Performance, a personal training studio in Pittsburgh PA. He primarily works with with runners, fitness beginners, and people with nagging injuries post-PT.  Donald enjoys running, ultimate frisbee, and strength training. He is a high school & club track coach with a M.Ed and BS in Exercise Science as well having earned a NSCA Certified Strength & Conditioning Specialist and USA Track & Field Level 1.  Despite this, cheesecakes is life.
Follow him on IG @Coach_Donald and YouTube @Coach Donald for information on injury management, running performance, at home workouts, and motivation