Please note this is a guest post, opinions may or may not reflect that of Kafui Fitness.
(CREATIVE WAYS TO EAT MORE VEGETABLES)
Whenever we intend to eat healthier, or eat clean, we always tend to look for ways to add vegetables to our meals.
Plus, adding vegetables to our meals is very important, because vegetables are rich in nutrients and antioxidants which promote our health.
It is widely recommended to consume several servings of vegetables each day but this can be difficult for some people, especially those who are very picky with their food.
Some people find it very convenient to eat vegetables, while some find it inconvenient and look for ways to prepare them in an appetizing way.
In this post, I'm going to show you different ways of incorporating vegetables in your meals, so that you enjoy them and don't get sick of eating them.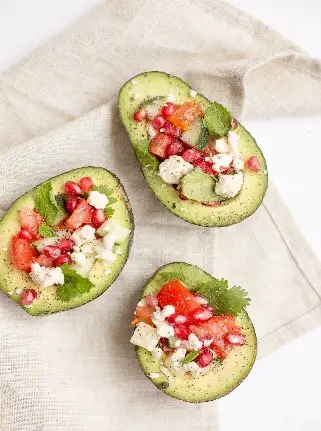 10 WAYS OF ADDING VEGGIES TO YOUR DIET
1) ADD TO SMOOTHIES
This had to be my no 1 because I'm a huge smoothie lover, and I always love to have them for breakfast.
Smoothies are so refreshing, and they can go as a snack or as breakfast.
Making green smoothies, are a very popular way of adding loads of leafy greens in fruity packages.
When making your smoothies, after adding your preferred liquid, whether milk or water, add veggies, such as kale, spinach, swiss chard etc., to it.
This is a good way to add greens, because not only is it nourishing, but doesn't compromise the flavor of the smoothie.
You can also add beets, zucchini, avocado or pumpkin.
2) MAKE A VEGGIE OMELET
Omelets are a very easy and tasty way of adding veggies your meal.
Plus, eggs add a lot of good nutrients, and are filled with amino acids. Eggs is also seen as a complete protein.
Any type of veggie tastes great in omelets and you can add as much veggies as you want.
My favorite veggies to add are bell peppers, onions, tomatoes, scallions, mushroom and spinach.
You can also fill them with sausage, meat or cheese.
3) CAULIFLOWER RICE
Cauliflower rice is a great substitute for white rice.
Its made by pulsing cauliflower florets in a food processor into small grains. You can eat them raw, or cook them.
They work the same way as regular rice and is lower in carbs than regular rice.
You can make cauliflower fried rice, by adding eggs, scallions, soy sauce and other condiments to the cauliflower while its cooking.
Cauliflower is high in nutrients like Vitamin C, Vitamin K, Potassium and Folate.
Note that you can also 'rice' other veggies like sweet potatoes, carrots, broccoli and beets.
4) MAKE A CAULIFLOWER PIZZA CRUST
Another use of this versatile vegetable 'cauliflower' is that you can make it into a pizza crust, instead of making the regular flour crust.
You can make this crust by finely crushed cauliflower with eggs, almond flour and seasoning.
You can then add your own topping, like tomato sauce, fresh veggies and cheese.
5) MAKE VEGGIE NOODLES
Veggie noodles, are a great substitute for high carb pasta, plus they are very easy to make, and a great way of adding vegetables to your diet.
You need a spiralizer to make your veggie noodles. You simply put them in the spiralizer, which processes them into noodle shapes.
Don't have a spiralizer, you can shred them, slice them or simply cut them up as you please.
Common veggie noodles are zucchini, spaghetti squash, sweet potatoes and carrots and they are packed with nutrients.
Once the noodles are made, they are eaten just like regular pasta, and you can combine them with sauces, meat or cheese.
P.S. Zucchini pasta is commonly known as 'zoodles'
6) MAKE STUFFED BELL PEPPERS
This is made by slicing the top of the bell pepper off, and stuffing them with cooked meat, rice or any other stuffing, and then seasoning, and baking them in the oven.
Bell peppers are sweet peppers, and can be eaten both raw and cooked. They are a rich source of vitamins and minerals, especially Vitamin A and C.
You can even add more veggies to the stuffing such as onions, spinach, tomatoes or cauliflower.
7) SWAP MEAT BURGERS FOR VEGGIE BURGERS
Veggie burgers are a good swap for meat burgers, and you can add more veggies to it. A typical WIN-WIN.
Veggie burgers, are commonly made with black beans, quinoa, eggs, almond flour and seasoning.
When you are buying veggie patties from the store, know that not all of them are filled with veggies. So read the labels to be very sure.
You can make yours at home to, and wrap them in a lettuce wrap, instead of a burger bun.
8) SWAP TORTILLAS FOR LETTUCE WRAPS
Another easy way of eating more veggies, is to replace tortilla wraps with lettuce wraps.
Lettuce wraps are often used to make low-carb sandwiches and veggie burgers or bunless burgers.
Don't limit yourself to just lettuce wraps, other veggies such as portobello mushroom caps, sliced sweet potatoes, bell peppers and tomato halves make excellent buns.
Adding lettuce wraps to your veggies, is a good way to reduce your calorie intake.
9) MAKE VEGGIE KEBABS
Just like you would make a meat kebab, you do the same by cutting up veggies into cubes, seasoning them and grilling it.
They pack on a lot of flavor, and are a good party ready stick.
Bell peppers, mushrooms, zucchini, tomatoes and onions work well, and are the commonly used veggies for making kebabs.
10) MAKE VEGGIE BASED SOUPS
Soups, are an excellent way of consuming multiple servings of veggies in one sitting.
You can make a veggie base by pureeing them and seasoning them. Plus, its pretty simple to cook veggies into a broth or cream-based soups.
There are so many ways of adding vegetables to your everyday meal, and these 10 listed above are just a few of them, to get you started.
You can even cook vegetables in different ways, like boiling, baking, steaming or sauteeing, and you can make it in whatever way that you prefer.
Example is where someone may not like boiled broccoli, but will love them roasted or sauteed.
By making veggies a regular part of your diet, you significantly increase your intake of more nutrients, keeping your body healthy and maintaining a healthy weight.